Zynga, makers of popular social games Farmville and Mafia Wars, announced that it has acquired Conduit Labs, another social games company based out of Boston.
Zynga will turn the Conduit Labs office into simply "Zynga Boston", where the company will focus on new product development. The company currently has locations in San Francisco, Austin, Baltimore, Bangalore, Beijing and Los Angeles.
Conduit Labs CEO Nabeel Hyatt will become head of the new Boston studio, and the Conduit Labs team will be immediately integrated into Zynga's workforce.
"Boston is an epicenter for technology and has a strong talent market, making it an ideal location for us to expand operations," said Mike Verdu, SVP of games at Zynga. "As one of the most prominent social game companies in Boston, the Conduit team shares a similar culture and drive with Zynga, and together we anticipate great successes from our new studio."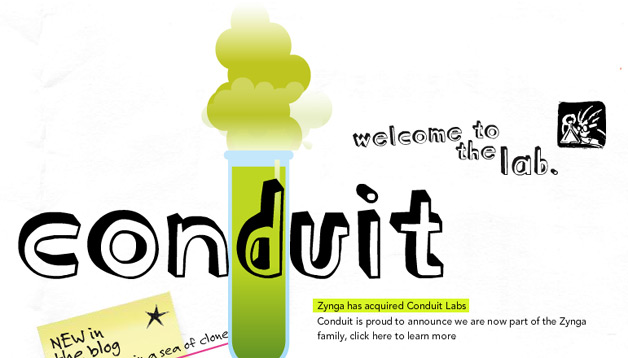 "Today's acquisition, along with the recently announced joint venture with SoftBank for the launch of Zynga Japan, continues to extend the company's footprint worldwide, creating more opportunities for Zynga to connect the world through games," says Zynga.
It's worth noting that Google is said to have recently invested in Zynga. Terms of the Conduit Labs acquisition have not been disclosed.