Depending on their tolerance for awful writing and acting, YouTube users in the UK should now be able to watch around 400 movies for free on the site. YouTube's expanded its movies section due to deals with companies like Blinkbox, Lionsgate, MGM, and Sony.
Fair warning: the word "awful" was not some sort of typo. Home and Night of the Living Dead appear to be about the only quality films, while things like Bachelor Party in the Bungalow of the Damned, Clan of the Cave Bear, and Five Moments of Infidelity, along with a number of Bollywood titles, make up the rest of the selection.
Still, people who enjoy ridiculing movies should at least find themselves with lots of material thanks to this development, and teenage boys may be happy about the presence of nudity in some of the flicks.
Also, it's possible that the crap the movie studios have made available today may lead to better offerings in the future.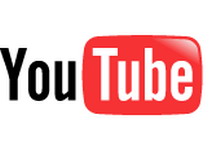 Donagh O'Malley, YouTube's head of video partnerships, tried to explain to Mark Sweney, "This is one of many efforts to ensure that people can find all the different kinds of video they want to see, from bedroom vlogs and citizen journalism reports to full-length films and TV shows. We hope film lovers enjoy the range of titles in this free library . . ."
Let's cross our fingers another effort bears fruit in the near future, allowing the library to grow some more.