Owners of Android smartphones made by LG may soon begin to lead the way when it comes to mobile 3D video. YouTube and LG announced a partnership this morning that will result in users being able to view, record, and share 3D clips without glasses.
Compared to needing spectacles and being limited to a handful of special big screens, this arrangement should provide viewers with a more convenient experience. It also promises to increase the selection of content available.
Francisco Varela, Head of YouTube Platform Partnerships, explained in a statement, "3D technology has traditionally been reserved for the major Hollywood movie studios. With the new LG Optimus 3D anyone anywhere in the world can shoot 3D videos, upload them to YouTube and share them with their friends. We're excited to see the creative videos our community captures and shares with this new technology."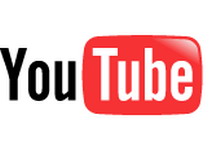 Unfortunately, not much else is known at this point. The phone's specs are a mystery (aside from the fact that it'll be "dual-core, simultaneous dual-channel and dual-memory"), and LG hasn't hinted at a price.
For that matter, we're not sure how many people are clamoring to see 3D content on their cell phones, never mind create it.
This move puts YouTube and LG in a good position if mobile 3D video becomes popular, at least.