YouTube EDU turned one year old today, and it's now one of the largest online video repositories of higher education content in the world, according to the company. "The team's work in the last 365 days shows," YouTube's Chris Dale tells WebProNews.
Dale shared the following highlights of YouTube EDU's first year:
– YouTube EDU has tripled its partner base to over 300 colleges and universities.

– We have grown to include university content in 7 languages across 10 countries.

– Google's auto-captioning and auto-translate technology has broadened accessibility to students hearing impaired students, and students who speak different languages

– We now have over 350 full courses on YouTube EDU, a 75% increase from a year ago.

– Today, our video library stands at 65,000 videos.

– 1000s of aspiring students have viewed EDU partner videos tens of millions of times in their search for great educational content.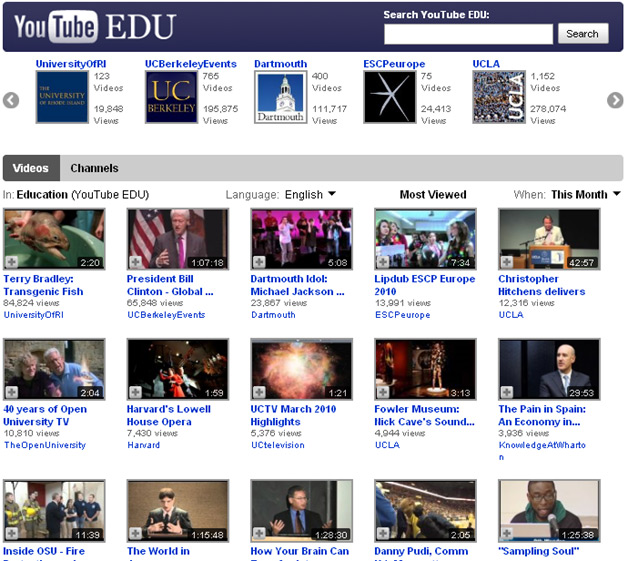 Don't forget that YouTube recently rolled out automated captions and auto-translation. According to the company, you can generate captions and translate courses into 50 different languages.
YouTube has long been a great educational tool, even before the launch of YouTube EDU. In fact, I wrote about five reasons for this several months before YouTube EDU came out.