Voice search is one of the more convenient features of phones these days (at least when it works). AT&T Interactive has launched the latest version of its Yellow Pages app YPMobile, and it comes with voice search, which should make the app a great deal more useful.
"As mobile consumers increasingly rely on their mobile device to find and immediately use local information, we are focused on integrating new features to help users easily navigate their everyday lives," says David Williams, vice president of mobile product management at AT&T Interactive. "The addition of voice search complements the text-based local search experience by expanding the situations in which users can use the YPmobile App, making finding nearby businesses even easier."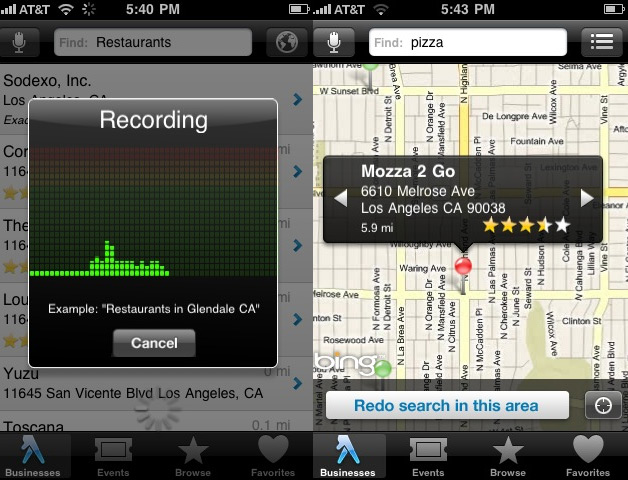 In addition to Voice Search, the app also comes equipped with new map-based search functionality, and integration with Facebook and Twitter – users can broadcast their newly-discovered "hot spots." Given the popularity location sharing is attracting these days, some may go for this.
The app is available for free at Apple's App Store.
Recently AT&T Interactive also made its Buzz.com social local search product available to the public. Read my interview with the company about that here.