The music industry is a big business; there must be hundreds of thousands of performers and managers in the world. But there are just four major labels – Warner, EMI, Sony, and Universal – and so Yahoo seems to have made a rather significant hire by securing a former Universal exec as the head of Yahoo Music.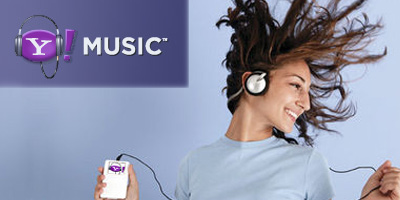 Jeff Bronikowski worked at Universal for almost 12 years, most recently serving as its senior vice president of business development. He apparently did a good job while there, too, earning six recommendations on LinkedIn.
Now, Bronikowski's told Billboard, "I feel like Yahoo, while certainly it has declined a bit from its prominence as the No. 1 music destination, I think there are tremendous assets there and Yahoo is committed to making it a premier music destination again."
Also, in terms of a (possible) plan for reaching that point, he added, "It never was that big of an on-demand music streaming service. . . . I haven't even started yet, but thinking about where it's been, where it is now, and where I'd like to take it . . . I think that's going to be a big focus. It's packaging content in a way that's most appealing to free, ad-supported uses."
For the record: the previous Yahoo Music chief didn't exactly get the boot. Michael Spiegelman has become responsible for product strategy and development for all of Yahoo's entertainment products.
Related Articles:
> Misleading Ad: Twitter is Hiring
> Twitter Adds New Exec Talent