Today, Yahoo proved that it's all about bringing together TVs and the Internet, and also that it has plenty of allies in that mission. The company announced new partnerships, a wide release of the Widget Developer Kit, and a significant range of new TV widget providers and content.
Press releases are often just four or five short paragraphs. There's an introduction, a brief description of whatever's happening, an exec's glowing take on it, and then something about the company's guaranteed success. Yahoo's release about bringing the Internet to more living rooms was a whopping (and largely fluff-less) 1,230 words.
Let's talk first about the partnerships. Yahoo expanded an existing arrangement with Vizio, and reached new deals with Hisense (a TV provider), MIPS Technologies (which deals in processor architectures and cores), Sigma Designs (a media processors specialist), and Viewsonic (which'll package the Yahoo Widget Engine together with a media player).
Next there's the matter of the Widget Developer Kit. Quite simply, as Yahoo explained in its release, "Yahoo is making its Widget Developer Kit (WDK) broadly available for developers and publishers who want to extend their brand, services, and content to a mass market."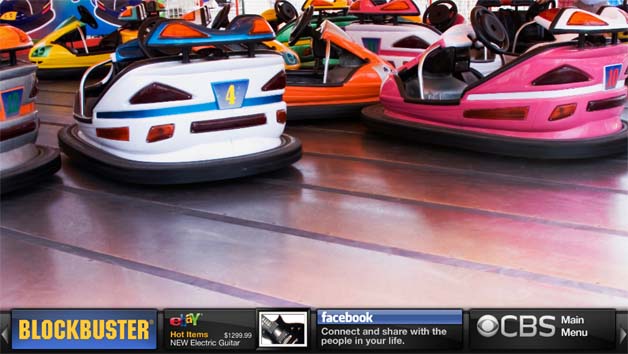 Finally, new widgets from nine entities (including CNBC, Dailymotion, and The Weather Channel) have arrived, and Brightcove, FrameChannel, 1Cast, and Zinc have cracked open their content libraries.
Assuming Internet-connected TV catches on – which isn't a sure thing in the near future – Yahoo will be very well-positioned in this market.
Related Articles:
> Yahoo Hires New SVP Of Partnerships
> Kaufman Bros. Analyst Upgrades Yahoo