The third quarter was not unkind to Yahoo, judging from a just-released earnings report. Yahoo managed to meet or beat analysts' forecasts in most respects, and its stock is now heading up in after-hours trading as a result.
To hit the highest notes first: Yahoo reported earnings per share of $0.29, which is great compared to the $0.13 it reported in the third quarter of 2009 and compared to predictions of $0.15. (This was possible because the sale of HotJobs contributed $0.13 to the Q3 2010 total.)
Also, Yahoo reported $189 million in operating income, even though analysts only expected to see $178 million.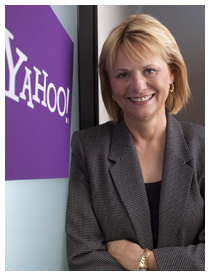 There were just a couple small problems when it came to net revenue and guidance. That's because Yahoo reported $1.12 billion (versus $1.13 billion) this quarter, and thinks it'll report between $1.125 billion and $1.225 billion (versus $1.26 billion) next quarter.
Still, Carol Bartz was able to state, "We delivered a solid quarter with good display advertising revenue growth, big gains in operating income, and margins that were double what they were last year. Because we recognize the tremendous value of our assets, we also dramatically stepped up our stock repurchases. We've now bought back more than 7% of the company's stock this year alone."
And since that returns us to the subject of the stock market, we'll note that Yahoo's stock is up 1.29 percent at the moment.