Yahoo and Gannett have entered into a local advertising partnership under which all of Gannett's 81 newspaper sites and seven of its broadcast sites will sell Yahoo advertising.
The partnership expands Yahoo's Newspaper Consortium which includes more than 800 newspapers and has sold more than 40,000 local ad campaigns.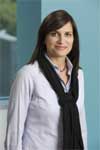 "Local advertising continues to be an important area of focus for us, and Yahoo is committed to helping local businesses reach high quality target audiences," said Hilary Schneider, executive vice president, Yahoo Americas.
"This partnership significantly expands our local offering and gives advertisers the technology and scale they need to reach online consumers."
As part of the deal, Gannett may also provide local content on Yahoo sites in the U. S., including the Yahoo homepage. A phased rollout will begin this quarter and will stretch into 2011.
"This partnership builds on the strength of Gannett's growing digital business and powerful local brands," says Gracia Martore, president, chief operating officer and chief financial officer at Gannett.
"Working with Yahoo will allow us to offer targeted advertising messages with unmatched local audience reach."
Gannett's properties include CareerBuilder, USA Today, and more than 80 local MomsLikeMe sites.