Yahoo's board of directors has gained another member. Sue James, who's spent most of the past 35 years working for and with Ernst & Young, joined it earlier this week, and became Chair of the Board's Audit Committee at the same time.
James's resume is rather impressive, indicating a deep understanding of tech organizations' finances. Yahoo announced in a statement, "During her tenure with E&Y, Sue was the lead partner or partner-in-charge for the audit work for a number of significant technology companies including Intel Corporation, Sun Microsystems, Amazon.com, Autodesk and HP."
James has the fiscal bases covered by being a certified public accountant and a member of the American Institute of Certified Public Accountants, too. And all professional stuff aside, James even gets major points for being a good person, since she's on Tri-Valley Animal Rescue's board of directors.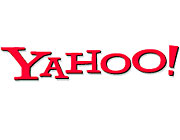 Anyway, the election of James to Yahoo's board of directors still leaves one seat open, since both Maggie Wilderotter and Carl Icahn vacated the group not too long ago.
There's been no indication of when Yahoo might finally fill that seat, or of whom Carol Bartz and the other members are considering for the position.
Related Articles:
> Yahoo Sponsored Search Getting New Features
> Yahoo Southeast Asia Seals Deal With Friendster