Dynmark has released a report based on a study of creative marketing agencies' use of mobile marketing. The firm spoke with figureheads from agencies including Ogilvy, Gyro HSR and Essence Media.

What ways do you use mobile in your marketing mix? Discuss here.

The main theme of the report is that permission and trust are essential to SMS marketing survival. "Despite its superior reach, commercial messaging is vying with other forms of mobile media like never before," says Dynmark CEO Oscar Jenkins. "Messaging is no longer the only mobile marketing option and the industry has to be extremely careful about how it is performed, otherwise consumers could be turned off for good."
"The agencies canvassed had no direct allegiance to specific technologies, which allowed them to give us candid views: how much budget they allocated to mobile, how effective campaigns work today: where the potential is and what the pitfalls are," adds Jenkins.
Here are a couple interesting charts from the report:

Mobile Marketing Techniques Used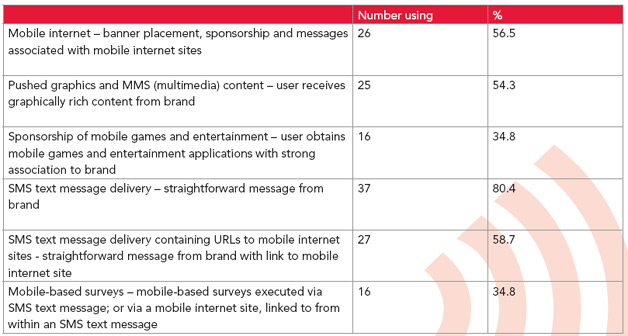 What are the main advantages of mobile marketing?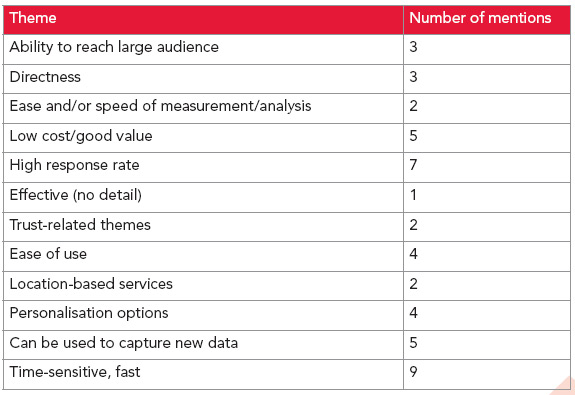 The entire report can be found here (pdf). It also looks at agencies' current use of mobile through brands, active mobile billing ratios (within the context of other media spend), projected mobile billing ratios, commentary around the practice of mobile marketing, regulatory obligations, and creative scope vs. technical limitations.
Which mobile marketing strategies do you find the most effective? Comment here.