Groupon Founder and CEO Andrew Mason wrote a post on the company's official blog about the things Groupon will not be transparent about.
"As press interest in Groupon has grown, I've found myself increasingly uttering two words that have always annoyed me: 'no comment,'" says Mason. "We like to be as transparent with our customers as possible, but, just as people don't walk around naked, there are some things that we as a company don't talk about (for obvious reasons)."
"While we'll clam up when asked about…business-y stuff, we'll always be straight forward about things that affect the experience we're creating for customers and merchants," he says.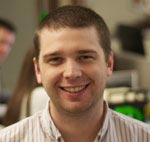 So what will Groupon not talk about? Plans related to capital-raisng, IPOs, pre-announcements of new products, the competition (which is growing rapidly), statements on core business metrics, margins, profitability, projections about revenue, growth rates, and other financials, and strategic transactions/partnerships with other companies.
In other words, we're going to have to work harder to get any of that stuff.
Back when all the rumors of a possible acquisition by Google were going around, Groupon simply told us, "One day, we will have to choose to stay private, go public, or sell. We want to continue to build a great company exactly the same way we're building it today. Recently there has been a lot of press about these exciting possibilities, but currently there is nothing new to report."
In December, Mason told Charlie Rose Groupon was adding about 30 cities a month, had 40 million subscribers, and just added 3 million subscribers the previous week. While these numbers have no doubt grown significantly since then, it does show that Mason may open up a little bit from time to time.
Just within the past week, Groupon launched in the United Arab Emirates, and GaoPeng (the Chinese Groupon) made its debut.