Online travel website TripAdvisor has launched a new TripAdvisor iPhone application, available on Apple's App Store.
The free applications allow users to search for popular hotels, restaurants, attractions and cheap airfares. The application is available in 13 languages, giving users a localized experience on TripAdvisor.
"Our iPhone app gives people in 20 countries and 13 languages a new way to access the more than 35 million traveler reviews and opinions available on TripAdvisor," said Steve Kaufer, founder and CEO of TripAdvisor.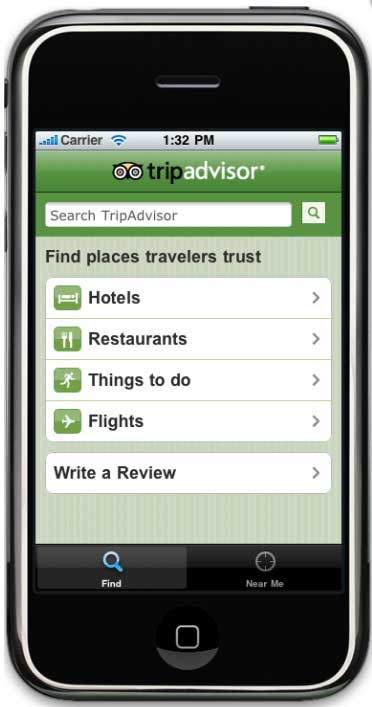 "Now, travelers can find a great hotel, restaurant or attraction and book a cheap flight whether they're at home or on the go."
The new TripAdvisor iPhone application replaces Local Picks in the App Store. The app uses the iPhone's GPS technology to allow users to search for nearby hotels, restaurants and attractions. Users can search by rating, distance and price. Users can also send in reviews while they are traveling.
Additionally, travelers can use TripAdvisor Flights, the sites flight search engine, to find cheap airfares using their iPhone.