Time Warner Cable customers who have ESPN and have Internet service with the cable company will now be able to watch ESPN and ESPN3.com online starting tonight with "Monday Night Football."
To view the content, Time Warner Cable customers can pre-register by visiting the company's "My Services" section and verify they have a subscription. Customers can also go to ESPNnetworks.com or ESPN3.com to register or sign in to view content.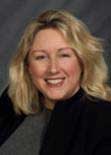 In the coming weeks, access to ESPN2, ESPNU, ESPN Goal Line and ESPN Buzzer Beater will also be offered through this same process, as well as on other Internet enabled devices such as mobile phones and tablets.
"Our interests are really aligned here. Bringing ESPN to the fan who wants to start the game at work, on the train ride home, or at the airport, is a great value add to our customers," said Melinda Witmer, EVP & Chief Programming Officer for Time Warner Cable.
"Expanding the ESPN lineup to include all that ESPN3 has to offer only makes that proposition more valuable to our customers. ESPN gets it – sports needs to be live – and with these new offerings we are coming together to bring the fan the best live experience they can get, inside and outside of the home."
ESPN3.com offers more than 3,500 live, global sports events annually. Users can navigate between up to 20 events in a main viewing window, and click to move to another event. Video can be viewed in widescreen (16:9) and normal (4:3) views and can be expanded to full screen or reduced to a compact size. Recently completed events are archived and available for on-demand replay.