comScore released its monthly update on the traffic activity at the top web properties for the month of November.
"November marked the official start of the holiday shopping season, sending Americans swarming retail and coupon sites to take advantage of early deals and promotions," the firm says. "Retailers offered attractive discounts and free shipping to draw early shoppers to their sites for purchase. Among the top gaining retail subcategories were Jewelry/Luxury Goods/Accessories, Toys and Consumer Electronics, each growing at least 25 percent versus October."
"As the holiday shopping season kicked-off in November, Americans were quick to take advantage of retailers' early promotions and savings in crossing a few items off their shopping list," added Jeff Hackett, executive vice president of comScore Media Metrix. "Cyber Monday – the Monday after Thanksgiving – came in as the heaviest online spending day on record in the U.S. which contributed a strong portion of traffic growth at retail and coupon sites."
Here's a look at the top gaining properties in November: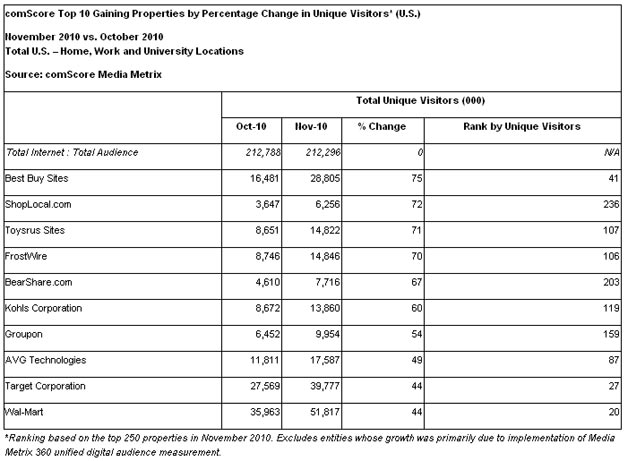 Here's the top gaining categories: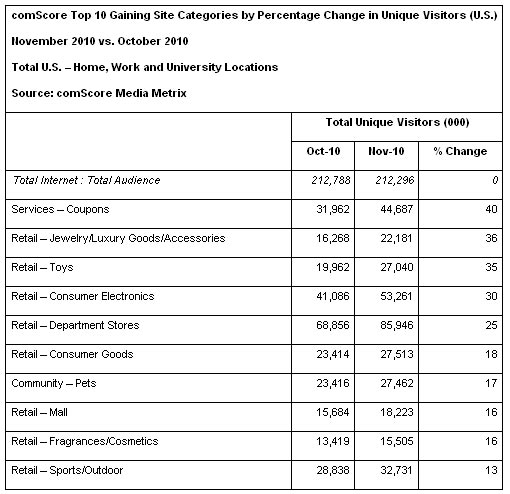 And of course the top 50 properties: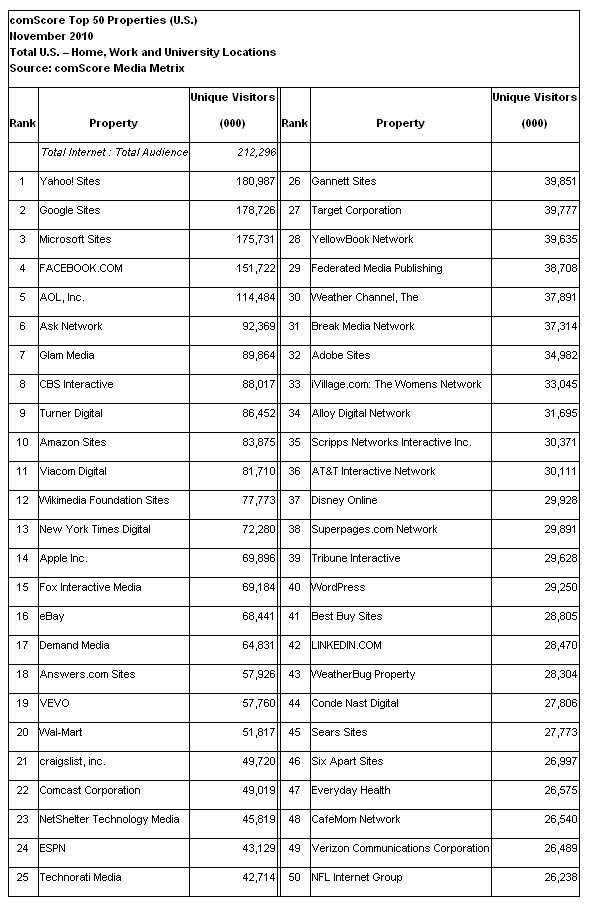 Clearly web users have been on the look out for deals throughout the holiday season, which has no doubt contributed to the gains for retail and coupon sites, but the coupon industry is getting hotter and hotter, and I wouldn't necessarily expect this trend to fade away after the holiday season.
Next year is likely to be a huge year for the deals industry, with Groupon growing like a weed, competitors growing and finding ways to differentiate themselves, and Google, Amazon, and Facebook likely to get more heavily involved.