The Social Network led the box office over the weekend. The film, which opened on Friday, took in $23 million, opening in 2,771 theaters, according to BoxOfficeMojo.
The film grossed more than doubled the number 2, 3, and 4 movies – Legends of the Guardians: The Owls of Ga'Hoole, Wall Street: Money Never Sleeps, and The Town. There were only two other major releases to open at the same time: Case 39 and Let Me In. These both brought in only just over $5 million a piece.
Catfish, the other Facebook-related movie that's out, has so far grossed a total of $1,638,000. It has played in far less theaters, however, and has not received a wide, mainstream release.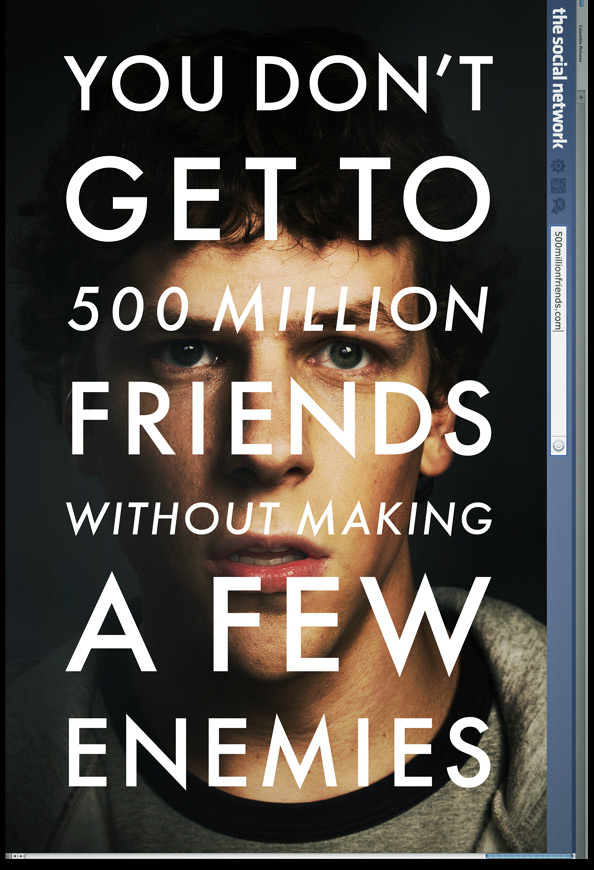 It will be interesting to see how much The Social Network takes in when it's all said and done. The movie has received a great deal more buzz than I think many of us expected when we first found out they were making a movie about Facebook. That's with good reason though. It's a solid film.
Read our review of The Social Network here. You can also watch director David Fincher, screenwriter Aaron Sorkin, and co-star Justin Timberlake share their thoughts about Facebook and the film.