As you may recall, about a year ago, the Federal Trade Commission (FTC) set some guidelines into motion, concerning endorsements and testimonials. The main point of these guidelines was to ensure full disclosure when people lending endorsements and testimonials receive any kind of compensation from the marketer or advertiser.
IZEA, of PayPerPost fame, was one company who was forced to pay special attention to these guidelines, simply due to the nature of its business. CEO Ted Murphy seems pretty happy with the whole thing though.
"It's been a great thing for the industry," he tells WebProNews. "What the FTC guidelines really did was gave everybody a standardized rulebook to play by. So whether you're giving people free TVs or hamburgers or you're compensating them with cash, all marketers are required to do the same types of things in terms of disclosure and transparency."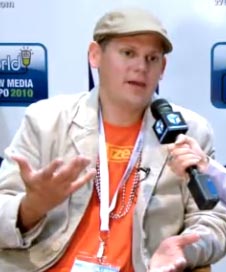 "I think that's a great thing, and we follow the – we call it social media sponsorship – kind of that whole space, whether it be cash or product, and it's just exploding," he says. "I mean…everybody's just trying to figure out how do they get their piece. I think now that the legal aspects – now that we have some clarification on that – now we can all charge forward and deliver great campaigns for advertisers, and help people that are doing social media finally make some money."
You may have noticed that disclosure, or at least more obvious disclosure seems to be much more prevalent on blogs these days. Though certainly the lack of disclosure will be less obvious anyway. Still, the guidelines would appear to have sunk in with many.
"I think from the advertisers' standpoint, they don't want to get hit by some judgment from the FTC, and if their competitors see them doing things that aren't on the up and up, you probably run the risk of being reported, so I think that it's really the advertisers are driving awareness of that."
"But at the same time," Murphy adds. "We did a study just last quarter, and over sixty percent of marketers – people that are PR professionals – have never read the FTC guidelines. So there's still a lot of room to grow there."
"But we're getting there," he concludes. "You know, we had to get the rules out, and now it's all about education."