Sprint has introduced a new pay-as-you-go service which it will begin offering at Walmart stores on Saturday May 15.
The new offering called "Common Cents Mobile," one of Sprint's prepaid brands, includes 7- cent per minute phone calls and 7-cent text messages.
Common Cents Mobile includes a round down feature, so if a user talks for 1 minute and 46 seconds they will be charged for 1 minute and not 2.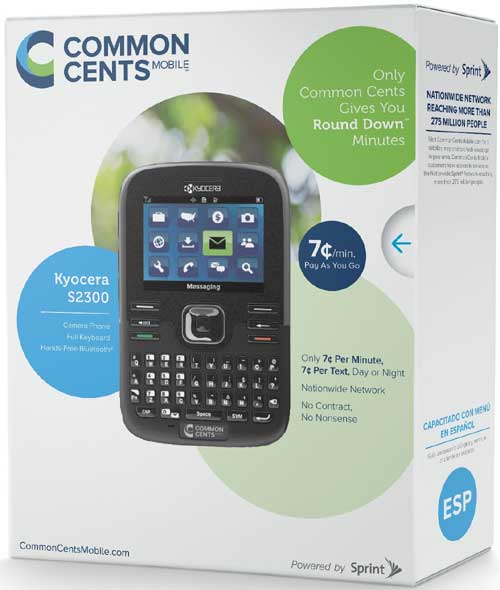 "In recent months, consumers seeking no-frills, pay-by-the-minute plans have been somewhat overlooked with the popularity of unlimited plans in the market," said Dan Schulman, president of Sprint's prepaid group.
"These customers want to stay connected — to a point — but don't want to waste time or money on services they don't use. The addition of Common Cents combines easy-to-use handsets with a simple pay-by-the-minute service that can save them money."
Common Cents Mobile will be available exclusively at more than 700 Walmart stores.