A while back, WebProNews had a conversation with RateItAll President Lawrence Coburn about how the long tail of search is getting more competitive. Companies like AOL and Demand Media are working on dominating long tail searches with content across a broad scope of article subject matter. We had another conversation with another company that is doing this, called Suite101, which is placing an increased amount of emphasis on SEO to up the competition in this space even more. Suite101 President and CEO Peter Berger took a break from Olympics mania in Vancouver (home of the company's headquarters) to tell us about it.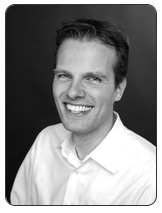 "Making sure well-written articles get found online involves continuous hard work and search engine knowledge," says Berger. "We know that in order to help our writers get their stories found, we need to increase our expertise in the area of search." That's why the company just hired search strategist Aaron Bradley as its SEO Director to implement new SEO tactics across its articles.
Berger tells WebProNews Suite101 attracts over 25 million unique monthly visitors. The company's revenue comes from advertising – mainly AdSense, but other networks have been integrated as well. They don't charge writers fees, but they have a strict submission process. Only 20% of writers are accepted, with 80% being turned away. Writers are required to submit work samples and resumes before being accepted. The first article must be submitted before it goes live, but after that, articles go live and are then reviewed by editors.
Berger says "quality is key," and is the reason he doesn't seem too worried about competition from big name brands like AOL. That, and he says most writers want to write for numerous publications, so even if a writer does work for AOL, there's a good chance they'll submit to Suite101 as well.
Presumably Berger is hoping the hiring of Bradley will help with the competition in terms of search engine traffic, the company's biggest traffic source (though they do see spikes from social media as well). One writer for Suite101 achieved a monthly earnings record of $5,000 for articles published at the site, which splits revenue with its writers. It will be interesting to see how quickly that record is surpassed with the company's new SEO efforts.
Naturally, the more quality articles the site is able to obtain, the more content it will have out there in the search engines, and if their SEO efforts are as effective as they hope, they will be getting a lot more eyeballs and clicks on their ads. Berger thinks writers like Suite101 because it's the "closest" they can et to "actual professional editors in a lot of cases. Quality, he says, is the "key differentiator" between Suite101 and its competitors.
There has been a lot of talk about how SEO practices can hinder quality, because you should write for people, and not search engines. Berger thinks they can achieve both.