Manufacturers are moving (and presumably, consumers are buying) a whole, whole lot of Android phones. At Google's annual shareholder meeting yesterday, CEO Eric Schmidt indicated that something like 65,000 Android phones are being shipped on a daily basis.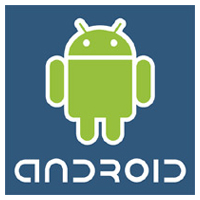 All things being equal, that means 455,000 or so units are shipping per week. And if things keep moving at this pace for 365 days, then 23,725,000 units will be shipped per year. Which is quite impressive.
Schmidt agreed in restrained manner, saying according to the AFP, "It looks like Android is going to be either the number one or number two player."
Schmidt's not worried about the fact that Android doesn't earn Google revenue in a direct fashion, either. He argued, "While it's true that we're very happy to give away Android, the applications and the services that can be provided on a very large, very broad framework can be enormously valuable over the next five or 10 years."
And it looks like another part of that framework may roll out quite soon, with Chris Crum reporting that Acer devices running Chrome OS may appear within the next few weeks.