Earlier this year, an anonymous Samsung executive indicated that his (or her) company might build TVs based on Android. Now, although Samsung hasn't exactly released a list of shipping dates, an exec has at least gone on record saying that the possibility remains.
According to Jun Yang and Pavel Alpeyev, Yoon Boo Keun, President of the Visual Display Division at Samsung, made the comment offstage at a forum in Seoul, South Korea.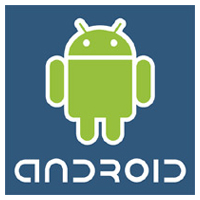 (Some of) his exact words amounted to "we will have to see, but we are reviewing" whether or not to power televisions with Android.
That could be good news for Google, since a "maybe" at this point is arguably closer to a "yes" than a "no." Samsung's had lots of time to reject Android, after all.
And since Samsung is the world's largest television maker, a partnership would count as a huge win for Google.
Jun Yang and Pavel Alpeyev reported, "Samsung aims to sell 35 million liquid-crystal-display TVs and 4 million plasma TVs this year, including more than 2 million sets that offer 3-D features. The company, which started offering 3-D sets in the U.S. in March, sold more than 1 million units by Aug. 31, giving it an 88 percent share of the U.S. 3-D TV market."