Google TV, Hulu Plus, and Netflix may have a serious new competitor in the making. Rumor has it that Microsoft is developing an online TV service of its own, and that Microsoft intends to use the Xbox to ensure the service is available to a very large audience.
Yinka Adegoke wrote earlier this morning, "Microsoft Corp has held talks with media companies to license TV networks for a new online pay-television subscription service through devices such as its Xbox video game console, two people familiar with the plans told Reuters."
Assuming things continue to move forward, this could go a number of ways. Adegoke wrote, "The maker of the Windows operating system has proposed a range of possibilities in these early talks including creating a 'virtual cable operator' . . . ."
Then another possibility is the sort of "a la carte" cable channel selection many people have desired for years.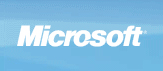 In any event, plenty of people already own Xboxes, which could give Microsoft's service one advantage over its rivals. Toss in the corporation's considerable financial resources, and it's easy to imagine one or more ad campaigns making the online TV service highly visible, as well.
Adegoke's sources imagined the launch of Microsoft's service might occur in 12 or so months. We'll see what happens.