Ever hear of the term "YouTube famous"? It relates to a person who isn't a household name, but might be familiar to frequent visitors of the site. Only soon, YouTube may redefine the expression (and become much more popular) by paying genuine celebrities to create new channels and content.
Claude Brodesser-Akner reported, "We're told that recently installed YouTube CEO Salar Kamangar is expanding the site's existing talent partnership initiative by making name-brand Hollywood types an entrepreneurial offer – one that will surely make their old-media employers blanch: In exchange for creating a genre-specific, celebrity-branded YouTube channel and packing it full of original, three-minute-long shows, the celeb would get to retain ownership of the channel's content."
Later, Brodesser-Akner added, "The talent should be very happy indeed, for what's so astonishing is not just the offer of equity in the content, but the amount of cash YouTube seems committed to throwing at higher-quality, higher-profile web programming: Insiders tell Vulture that the expanding program aims to land at least twenty boldface-name curator-owners, with YouTube offering as much as $5 million per celeb-branded channel."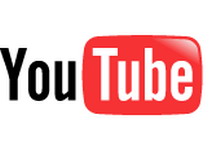 That's pretty interesting. It may signify that YouTube can consistently make $5 million in ad revenue from a popular channel, which would mean a lot to both ordinary content creators and financial analysts. Or it might show that YouTube's hungrier than ever for eyeballs, regardless of the cost.
Either way, it should be interesting to see what happens. Celebrities can't have too much of a problem yakking on camera for three minutes at a time, and $5 million is more than generous in terms of compensation.
As long as the rumor's true, then, we may not have long to wait before big movie and television stars start showing up on YouTube on a regular basis.