Google has reportedly been in talks with SinglePlatform, a local business content publisher network that provides hotels, restaurants, bars and PR firms with a place to manage their digital presence and gain customers.
According to Business Insider, Google has been "sniffing around" the company, with possible (AKA: speculative) acquisition considerations. However, BI reports:
While Google has shown interest, our source says nothing will happen until SinglePlatform is "much larger." It looks like Google wants to see SinglePlatform's technology field tested.
SinglePlatform's lofty goal is to get every small business using their network. It has a few thousand signed up now and has hired sales reps nation-wide to get more. If it succeeds, it will have a lot of information aggregated about the businesses and endless ways to use it.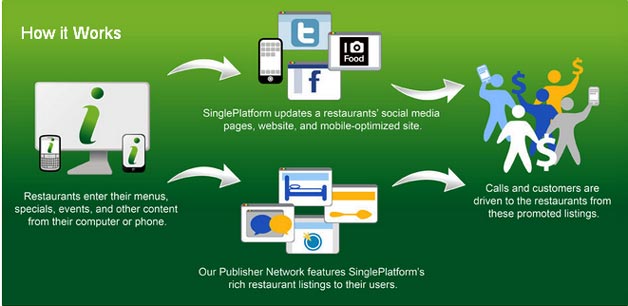 "97% of consumers now use online media when researching products or services in their local area," says SinglePlatform, explaining its purpose. "However, only a small percentage of websites have up-to-date information. Local businesses recognize that they need to have a full digital strategy but don't know where to start."
Such a product would certainly fall in line with Google's newfound emphasis on all things local, so such an acquisition would not be entirely shocking.