The version of Android that'll come after the one codenamed "Honeycomb" is on the way, according to a new report, and should land this summer. The seasonally appropriate designation: Ice Cream.
Don't try to plan a phone purchase just yet. Not much else is known at this point, and even those details aren't certain. Stuart Miles only wrote late yesterday, "According to multiple sources familiar with the matter, Android 2.4, otherwise known as Ice Cream, is set for a June/July timeframe this year . . ."
As for when we might hear something official, Miles indicated there's "an announcement expected at the company's IO conference at the beginning of May in San Francisco."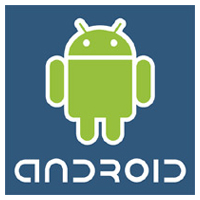 Now for the credibility of this rumor. Alphabetically, ice cream of course follows cupcake, donut, eclair, froyo, gingerbread, and honeycomb, which is a start. A summer release might crowd the launch of Honeycomb, however, and there's one more point of confusion concerning version numbers.
Consider that Google's written blog posts calling Honeycomb Android 3.0. It's then a little hard to say how the Ice Cream version could be Android 2.4, although a mobile/tablet split might be the cause.
Stay tuned, anyway, and we'll see if any large, weatherproof bowls or waffle cones join all the other Android dessert statues on Google's campus.