Joanne Bradford started at Yahoo about a year and a half ago, assuming the title "Senior Vice President, U.S. Revenue and Market Development." Now, a fresh report's indicated that the high-ranking exec is on her way out again, ready to take a position at Demand Media.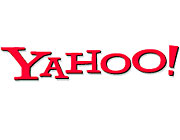 Kara Swisher wrote earlier, "According to several sources . . . Bradford is planning on leaving the Internet giant to take a new position as Chief Revenue Officer of online content upstart Demand Media." And Swisher (and her sources) are usually spot-on about these things.
Yahoo's likely being dealt a major blow, then, considering what an important role Bradford plays at the company. While almost all departures have theoretical financial repercussions – you have to figure everyone contributes to the bottom line in some way – Bradford's position over ad sales means she has a direct influence.
Also, Bradford's resume suggests that she's good at her job, having spent time at Microsoft, Spot Runner, and BusinessWeek before heading to Yahoo.
Still, this development doesn't have to represent a complete disaster for Yahoo. As you might have guessed after reading the last paragraph, Bradford doesn't always stay in one place for too long – she only spent about seven months at SpotRunner, for example – so her move may not say much about Yahoo's situation.
UPDATE: Yahoo responded to a question sent via email by stating, "Joanne Bradford has decided to leave Yahoo! to pursue a new opportunity. Joanne will be working with the team over the coming weeks to enable a smooth transition."