The NPD Group has released a new smartphone report, finding that Motorola and HTC have driven Android to the lead in the U.S. Android is installed on one in three smartphones sold, according to the group.
Meanwhile, for the first time since 2007, RIM has slid to the number 2 position, as Android took the lead.
While Android accounted for 33% of all smartphones purchased in Q2, RIM accounted for 28%. Apple came in third at 22% with the launch of the iPhone 4.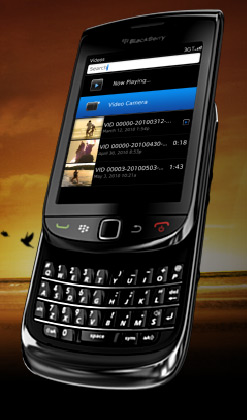 "For the second consecutive quarter, Android handsets have shown strong but slowing sell-through market share gains among U.S. consumers," said Ross Rubin, executive director of industry analysis for NPD. "While the Google-developed OS took market share from RIM, Apple's iOS saw a small gain this quarter on the strength of the iPhone 4 launch."
This week, BlackBerry unleashed its new BlackBerry Torch and BlackBerry 6. It remains to be seen what kind of an impact this will have on the market.
"Blackberry 6 will soon offer features that have been popular in recently launched Android handsets, such as support for capacitive touchscreens and a WebKit-based browser. However, the Blackberry Torch lacks the large screen allure that has characterized the best selling Android devices at its price point, including the Droid Incredible and EVO 4G," Rubin said.
The top 5 Android smartphones sold were:
Motorola Droid
HTC Droid Incredible
HTC EVO 4G
HTC Hero
HTC Droid Eris
Android still has tablets and Google TV to look forward to as far as attracting more users.