Millennial Media has released its Mobile Marketing Mix report for the month of August. Among its findings are continued Android growth, as well as significant iPad growth. The firm points to the following as the highlights:
– The Android impression share increased 7% month-over-month, and now makes up 26% of the Millennial network.
– The iPhone remained the top mobile phone on the Millennial network (by a significant margin), and iPad requests increased by 76% month-over-month
– In breaking down usage of the mobile web by carrier-7 different carriers had at least a 9% market share
– 45% of Blackberry users are Women (more BB stats on page 4)
Here are the charts for the top manufacturers and devices in August, according to Millennial Media: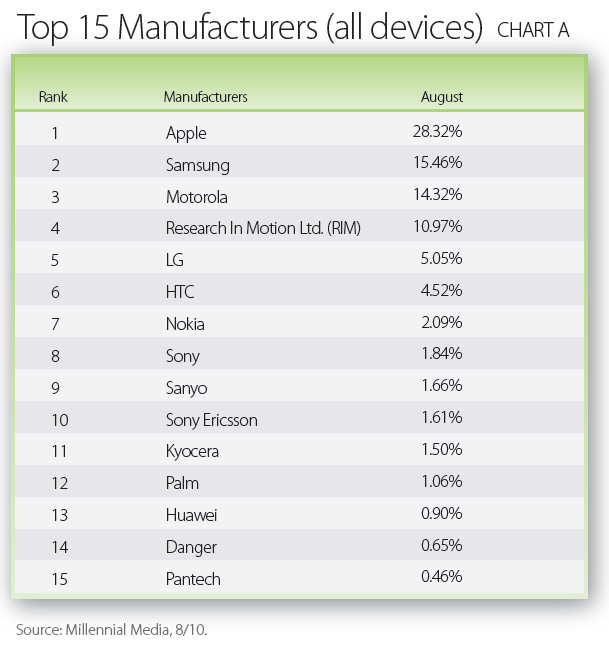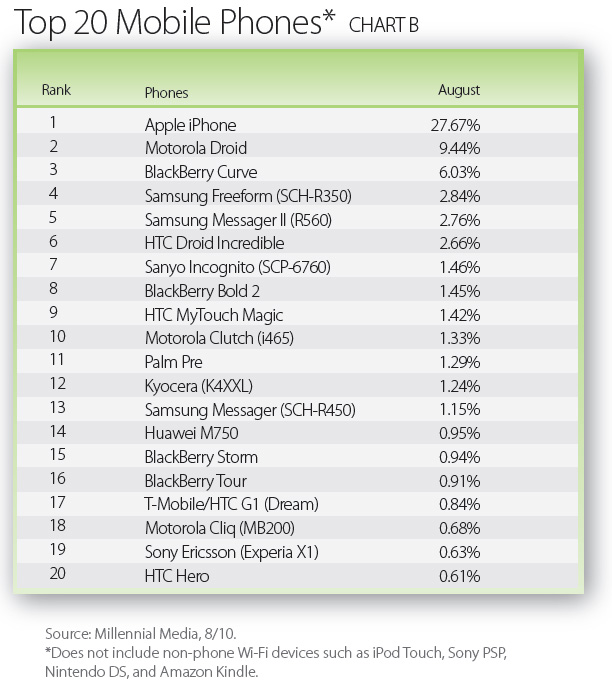 The report also looks at some interesting info regarding RIM's BlackBerry platform and data regarding its users. For example, the average income of BlackBerry users is 13% higher than the smartphone average.
The entire report can be found
here
.