PubMatic said today it would extend its ad network optimization technology to include mobile advertising.
The company said it would use its real-time optimization technology to help publishers maximize revenue from their mobile ad inventory. PubMatic's technology helps online publishers get the most revenue from their advertising space by determining in real-time which ad network or exchange can best monetize each impression.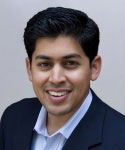 "While the consumption of mobile content has grown exponentially, particularly with the iPhone and Android platforms, the ability to monetize the mobile web has become increasingly difficult for premium publishers," said Rajeev Goel, Co-Founder and CEO of PubMatic.
"Our integrated mobile solution gives publishers the ability to take full advantage of their highly lucrative mobile ad inventory by simplifying the process by which they manage and select the most effective ads for their mobile web sites and applications."
Publisher benefits Include:

Ad Network Representation: PubMatic will help publishers connect to the optimal mix of mobile ad networks according to publishers' content, audience, and brand safety requirements
Real-Time Decision Making: PubMatic will decide in real-time which mobile ad network can best monetize each impression and select the highest paying ad network every time
Brand Control: The same comprehensive brand control capabilities that protect PubMatic's Web publishers from unwanted ads, channel conflict, and ad latency issues will also extend to the mobile platform
Audience Insight: Mobile-specific data points such as device, user location, and user demographics are considered as part of the ad network and exchange selection process to maximize publisher revenue
One Consolidated Management Dashboard (Web & Mobile): Publishers will be able to manage and review comprehensive reporting and analytics from one consolidated dashboard that tracks both their Web based ad sales and mobile ad sales

Related Articles:

> Consumer Groups Ask FTC To Block Google AdMob Deal

> Google Provides an Update on the AdMob Acquisition