Professionally produced online media and entertainment video views increased by 18 percent in 2009 to 49.1 billion, according to a new report by AccuStream Research.
Internet brands (counting online entertainment destinations owned and operated by major media companies such as Comcast, CBS, Fox Broadcasting, NBC, ABC that include Fancast.com, Hulu.com and TV.com) grabbed 52.1% of total professional video views in 2009.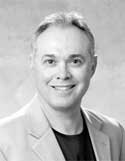 "The growth stimulus of syndication and affiliation acting on professionally branded and owned content has clearly been a beneficial one, specifically for rights holders," research director Paul A. Palumbo.
"However, maintaining growth and viewing share will require rights holders make a concerted commitment to increasing library size, functionality and accessibility, particularly in the Entertainment and Kids categories."
Cable and television cross-platform brands captured a 33 percent share, while broadcast networks (ABC, CBS, NBC and CW) had a 10.3 percent share. Broadcast affiliates, magazines and newspapers combined for a 4.5 percent share.
The major broadcast networks had the highest viewer conversion rates, with 5.9 views per unique user per site per month, followed by Internet brands at 5.1; cable TV networks and premium 4.9 views.
Television video views increased category share by 85.7 percent to 13 percent of total video views across all categories (compared to 7% in 2008), driven mainly by episodic programming on brand operated sites. Episodic views increased by 134 percent in 2009.
Television and entertainment (including kids programming) combined for 51.2 percent share of total views with content aggregations services at 14.3 percent.
News and information video had a 14 percent share, while sports, music and movies generated 20.4 percent.