Newsy is a video news service that analyzes the world's news coverage, highlighting the key differences in reporting. The company has now closed a $2 million round of funding.
Newsy is already popular with iPad users. "Newsy released its iPad app last week – the app rose to #6 for news in the iTunes' App Store (currently is #11) and has excellent reviews," Newsy VP Marketing and Community Alexandra Wharton tells WebProNews.
"Newsy's goal is simple – deliver exceptional multisource, multiplatform video news in innovative ways – we have done that with the recent release of our highly rated and ranked iPad app built specifically for the mobile news customer," says Newsy President Jim Spencer.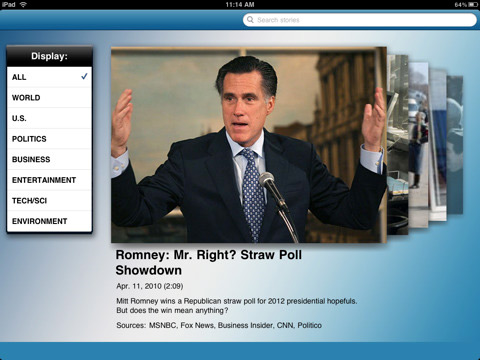 Newsy says the funding, raised from angel investors, will allow it to build revenue, distribution and marketing partnerships, as well as grow its news operations.
Aside from its iPad app, it has an iPhone app and apps for Android devices and Intel Atom-powered netbooks.