Back in February, Google penalized Overstock.com in search results, after the site's pages had ranked near the top of results for dozens of common searches, such as "vacuum cleaners" and "laptop computers".
The Wall Street Journal exposed the story as the site's rankings dropped to the fifth and sixth pages for a lot of the topics.
The rankings drop was the result of the site's practice of encouraging college and university sites to post links to Overstock pages so that students and faculty could get discounts. Still the penalty came after Overstock had already discontinued the program.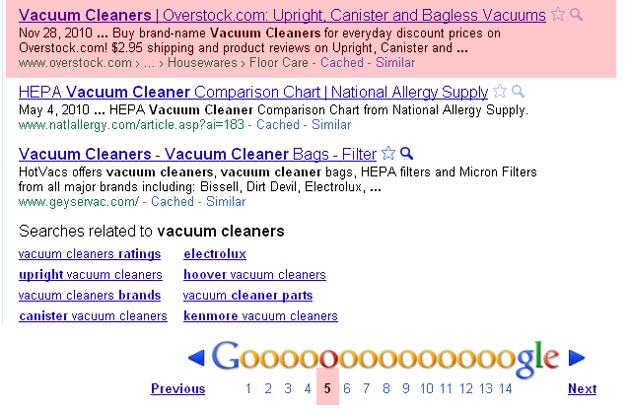 Overstock's CEO Patrick Byrne was quoted as saying, "Google has made clear they believe these links should not factor into their search algorithm. We understand Google's position and have made the appropriate changes to remain within Google's guidelines." Google, of course, would not comment on any specific site.
Overstock issued a statement today that it is back in business, free from Google's "penalty box".
"We understand Google's position and we have made changes to remain clearly within their guidelines," said CEO Patrick Byrne.
That was pretty much the extent of what Overstock had to say on the topic, but clearly they want everyone to know, as they issued a press release with the statement.
The penalty came shortly after some other high profile sites like JC Penney and Forbes gained some negative attention for their search practices. Of course much more has been happening with Google results since February, with the Panda update, as well as the introduction of domain blocking into the algorithm and the Google +1 button, which has yet to roll out to the masses.