Sometimes, Google pulls out all the figurative stops when making an announcement, calling news conferences, issuing press releases, and putting notices on Google.com. Today, there's a blog post and a site-specific doodle to celebrate the seventh birthday of Orkut.
The post on the Orkut Blog stated, "Today marks orkut's 7th birthday, so to celebrate, we released a new doodle in orkut. We'd like to thank our users, and to let you know we are here working hard on making orkut better for you."
It's possible to interpret this development in at least a couple ways. First is to take the note at face value, accepting that Google remains pleased with and dedicated to its most successful social product yet. Which is fair enough.
A couple more speculative stances: the lack of hoopla and so much as a single tweak to announce means Google's social people have been redirected to work on a new project. Or that they've just run out of ideas.
Anyway, we'd like to take a moment to point out the humorous use of a "beta" tag in the doodle.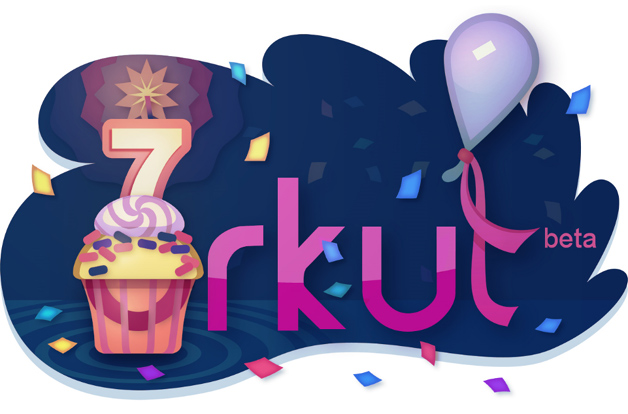 Congrats to the Orkut team, as well, since to be fair, they have succeeded in attracting a much bigger audience in some countries than homegrown competitors.