Consumer Reports has introduced a new app for iPhone users,which provides access to ratings, recommendations, brand reliability, and buying advice for appliances, electronics, children's products, car care, and home products.
The app, called Consumer Reports Mobile Shopper, is available for download for $9.99
The app allows users to research purchases by scanning the UPC barcode; searching for the make and model; or browsing through Consumer Reports expert Ratings. The information includes model comparisons, user reviews, the CR Best Buy, and CR recommendations.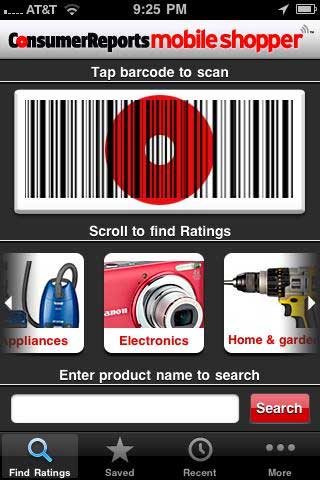 "The new app puts the power of Consumer Reports in consumers' pockets when they are shopping, allowing them to access Ratings, compare prices, locate better-value retailers and share recommendations with friends," said Jerry Steinbrink, vice president, Publishing, Consumer Reports.
"This newest delivery system nicely complements our suite of media offerings."
*Features of the app include the ability for iPhone users to:
*Shop online or shop locally: find the best deals online or at nearby retail stores.
*Share deals or product ideas with friends and family via email or Facebook .
Consumer Reports said it is currently working on a version of its app for Android.