An increasing number of shoppers in the U.K. are going online to buy groceries according to new research by the Institute of Grocery Distribution (IGD).
The research found 13 percent of adults shopped online for groceries in 2009, an increase of 63 percent over the last three years.
Although shopping online for groceries has become increasingly popular over the last few years, this section of shoppers represents less than one in four of those who buy goods and services online. This means there is a significant opportunity for grocery retailers to expand their online sales.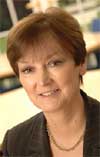 "People are increasingly mixing the channels they use for their weekly or monthly shop. Many are choosing to visit their local store on a regular basis, while purchasing a number of bulk items, like tinned foods and toiletries, online less frequently," said Joanne Denney-Finch, chief executive, IGD.
Online shopping for groceries in the U.K. is set to double to $ 11.7 billion by 2014. More demanding shoppers leading busier lifestyles will encourage greater online usage, while the development of online shopping from mobile devices should attract new shoppers and create new purchasing opportunities. Improvements in website capability and capacity, including enhanced search functionality and increased tailoring, will also drive growth.
The research concluded online grocery shopping will not overtake the dominance of the in-store environment and that the number of shoppers using supermarkets will actually increase over the next five years.

Related Articles:
>Cyber Monday Deals Attract Online Shoppers

>Walmart Wins Thanksgiving, Amazon Wins Black Friday