Good morning, America. Last night you reelected the President. And although there will be no change in the White House for the next four years, there has been a shakeup inside the ranks of Twitter's most popular tweets.
Ladies and gentlemen, meet your new most popular tweet ever:
Four more years. http://t.co/bAJE6Vom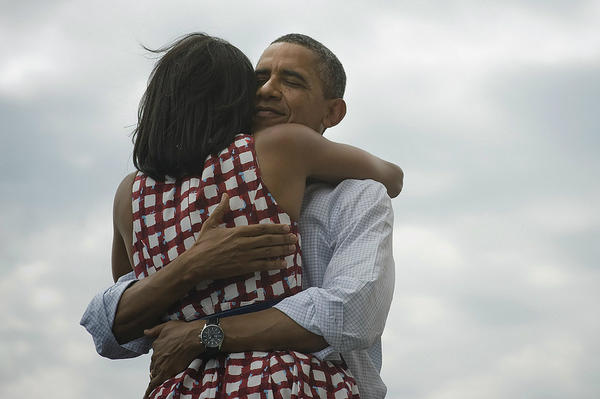 As of 9 am ET on Wednesday, this tweet has over 626,000 retweets and over 212,000 favorites. But it only needed a few minutes to become the most retweeted tweet in Twitter history. Shortly after posting the tweet, Twitter's @gov team informed the President that he had officially claimed another prize:
In all, Twitter reports 31 million election-related tweets yesterday and a peak tweets-per-minute total of 327,452 – right as the networks began to call the race for President Obama.