Update: Journalism Online tells WebProNews it cannot reveal its publisher partners at this time, due to confidentiality agreements.
Original Article: News Corp. announced today that it has acquired Skiff, and that it has made an investment in Journalism Online, LLC.
First off, Skiff is Heart Corporation's e-reading platform aimed at delivering journalism to tablets, smartphones, e-readers, and netbooks. On its site, Skiff promises publishers:
– Revenue from content sales

– Advertising sales opportunities

– A way to maintain existing readers and attract new ones

– A cohesive approach to reaching multiple devices, from e-readers to smartphones to netbooks

– The ability to migrate the brand equity and design qualities of publications to the fast-growing e-reading channel

– Participation without the need for incremental investment or staff

– Prospective savings on physical printing and distribution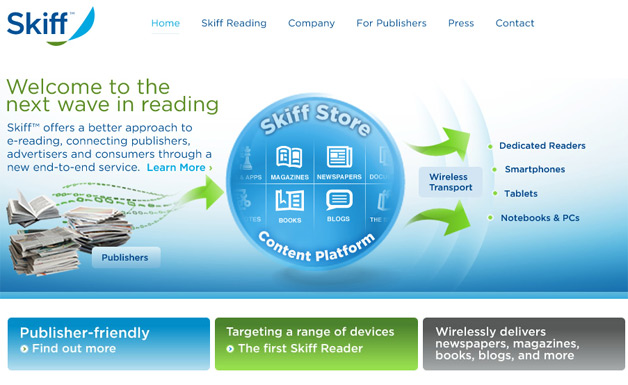 Journalism Online offers a service called Press+. The goal of this service is to "make the transition to a paid online model successful for publishers and easy for readers." It offers readers a tool to purchase, track, and manage paid content in one account. For publishers, it is a means to sell access to their content.
"Today's developments underscore News Corporation's ongoing commitment to create strong business models that support journalism at a time of great change in our industry," said News Corp. Chief Digital Officer Jon Miller. "Both Skiff and Journalism Online serve as key building blocks in our strategy to transform the publishing industry and ensure consumers will have continued access to the highest quality journalism."
Financial terms of the agreements were not disclosed.