Pinterest" target="_blank">Pinterest, a constantly growing image liking and sharing site, is starting to pick up momentum within the social networking world, where many users (commonly integrated from Facebook) discover new interests by sharing/pinning them to their friend feed. Many people think that the site is mainly for women, but the site can also outreach and benefit the male gender as well.
During the recent SXSW conference, many social networking and tech companies announced news related to their sites, and the emerging website of Pinterest" target="_blank">Pinterest was not left out. The image-liking website's CEO Ben Silbermann announced various ways that the site will make sharing interests easier for the end user. The new features that Silbermann elaborated on have been provided below.
Pinterest" target="_blank">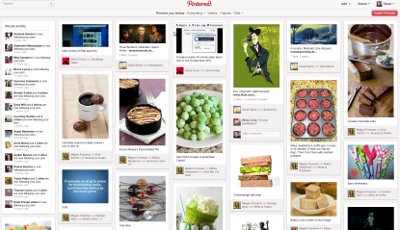 Pinterest" border=0 />
New profile page – The new profile pages will help Pinterest's users find other sharing users that they might want to follow, along with showing who other users have repinned from. This is a great way to see the source of where pins came from.

Pertaining to the design of the profile page, Silbermann stated "We wanted to make your profile is very different from the profile you might have on Facebook or Twitter." This is a great idea, because this will help Pinterest become unique from other social networking sites.

New media to pin – Other than pinning just images, users will be able to pin videos from other sources (not just YouTube), such as: Hulu, Vimeo, and Netflix.
New API – An API is currently in development that will allow outside businesses to develop applications to interface with this quality liking website; however, the release date for this API has not been set yet. Currently, Pinterest is first working with this API to develop applications for other platforms, such as the iPad. After platform development has been complete, Pinterest will continue focusing on releasing its API to third-party companies.
Please be sure to stay tuned to WebProNews for more information on these new upcoming features on Pinterest" target="_blank">Pinterest.