MTV Networks said today it has purchased Social Express, a social gaming development company.
The move by MTV marks its first entry in the social gaming space, the company said it will develop social games based on original IP (intellectual property) as well as shows and characters from Nickelodeon and its other brands, with the first game to launch in the third quarter. MTV will also use Social Express to launch a publishing platform for independent game developers.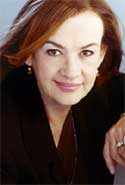 "Social gaming is one of the biggest drivers of the explosive growth in social media – it's fun, it's engaging, and it's shareable," said Judy McGrath, Chairman and CEO of MTV Networks.
"Social Express brings us strong experience and know-how in this burgeoning space, which we'll supercharge with the IP and scale of Nickelodeon and other MTV Networks brands to create great new social gaming experiences for our fans and cool tools for independent developers as well."
Social Express will be integrated into Nickelodeon Digital, with Social Express co-founder and CEO Tony Espinoza overseeing social gaming strategy and development as Vice President and General Manager of Social Gaming for MTV Networks' Nickelodeon Kids & Family Group. Neil Souza, co-founder of Social Express and FoulPlay Media, will be Vice President of Technology, Social Games. Both will report to Dave Williams, Senior Vice President and General Manager of Games, Nickelodeon Kids & Family Group.
In May, MTV Networks game sites attracted more than 22 million unique visitors and ranked as the most popular destination in the online game category, according to comScore.