Yesterday and this morning, reports indicated that Yahoo wasn't having much luck selling its small business unit and HotJobs. HotJobs has, however, found a new home. This afternoon, Monster announced that it's agreed to acquire the property for $225 million, and Monster's reached a traffic agreement with Yahoo, too.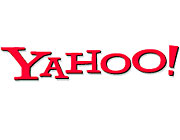 The agreement will see Monster provide career- and job-related content on Yahoo's homepages in the U.S. and Canada for three years. Monster's also getting the opportunity to negotiate similar agreements with other Yahoo properties worldwide.
Then, according to a press release, there may be "performance based annual payments calculated by clicks and expressions of interest, subject to annual floors and ceilings." (No further details were given on this front.)
Anyway, Hilary Schneider, Yahoo's Executive Vice President, explained the sale by stating, "The transaction with Monster enables us to continue to provide an important service to our users through the traffic agreement. Yahoo! remains focused on its core businesses and delivering exceptional experiences to users, partners and advertisers."
Yahoo and Monster expect to complete the acquisition (and subsequently start the three-year traffic agreement) during the third quarter of this year.
Related Articles:
> Microsoft-Yahoo Deal Gets Approval Deadline In Europe
> Yahoo Possibly Interested In Yelp