In less than one month, a change in leadership will occur within Microsoft's Advertiser and Publisher Solutions group. Scott Howe, the corporate vice president currently in charge of it, is set to leave on May 14th, with Rik van der Kooi replacing him.
Howe came to Microsoft as a result of the aQuantive acquisition that was announced on May 18th, 2007, and Microsoft seems pleased with what he's achieved since then; Qi Lu, president of Microsoft's Online Services division, doled out several compliments in an email announcing the change.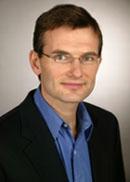 Qi Lu was eager to talk about what van der Kooi has achieved, too, however. He wrote, "Rik is a supremely gifted leader who has served on the Online Services Division (OSD) Leadership Team since 2006, most recently as Corporate Vice President and CFO, overseeing Finance, Systems, M&A, Strategy and the Yahoo Integration effort."
Also, "Prior to this, Rik was GM of Finance for SMSG (Sales, Marketing and Services Group) in EMEA, and Finance Director for the Benelux. Before joining Microsoft in 1999, Rik was Chief Financial Officer for IBC Vehicles Ltd, a subsidiary of General Motors Corporation in the United Kingdom."
It might be that Howe's departure won't represent too big of a blow to Microsoft's advertising machine, then, even if the company is still looking for a permanent replacement for van der Kooi. Howe's at least allowed for a reasonable transition period, and hasn't drawn attention to any competitor by announcing where he'll go next.