Digital Sky Technologies, the Russian investment firm that's poured hundreds of millions of dollars into Facebook, is preparing to go on the hunt again. Its founding partner and CEO, Yuri Milner, talked this weekend about making additional investments, and also said a little about Facebook's worth.
Let's address the matters chronologically and look at Milner's comments regarding Facebook first. He told Rupert Neate, "Many people thought Facebook at a $10bn valuation at the bottom of the market was expensive. But our thesis is to find the best companies in their categories and invest in them. The better companies that we look at tend to be expensive."
Milner later added, "My vision is that Facebook will change a lot of things about the world, particularly e-commerce payments." Which is a nice hint about what Facebook might focus on after its current crop of privacy problems is put to rest.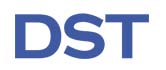 As for what's next on DST's menu, Milner wouldn't get very specific. But he did emphasize that he's interested in disruptive technologies, and according to Neate, made a point of stating that his organization hasn't decided to pass over Twitter.
DST will definitely bear watching in the weeks and months ahead, then, considering the amount of money it's prone to throw around.