Apple's much-anticipated Mac App Store officially opened to the public today. Right off the bat, it's got over 1,000 free and paid apps.
The goal of the store has been to bring the App Store experience, which has been so popular with devices like the iPhone and iPad to the company's Mac operating system. Users can buy apps at the Mac App Store using their existing iTunes accounts.
"With more than 1,000 apps, the Mac App Store is off to a great start," Apple CEO Steve Jobs said. "We think users are going to love this innovative new way to discover and buy their favorite apps."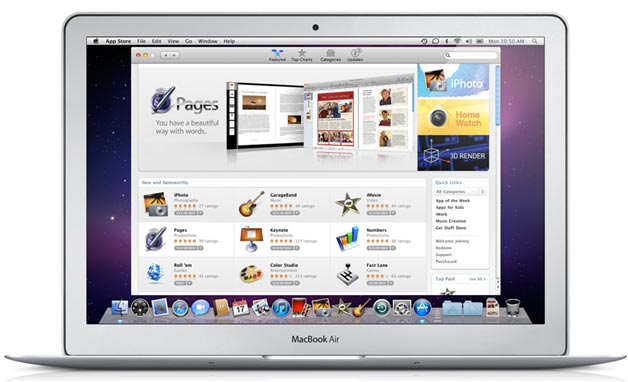 The store is available for Snow Leopard users through a software update as part of Mac OS X v10.6.6. It's available in 90 countries, and features paid and free apps in a variety of categories like Games, Productivity, Education, Graphics & Design, Lifestyle, and Utilities.
Developers of Mac apps can set their own prices, and keep 70% of the sales revenue.