As a person who has worked in the customer support industry for a long time, I completely understand the frustration of commonplace headsets messing up your hair. After a long day of wearing the headset, moving it all around your head (sometimes without noticing), you realize that your hair is not the same as it was when you started the day. Complex headsets have always been associated with bad hair, and I have provided a tweet below as an example.
@bchulick
Ben ChulickWish I brought a hat with me. I have a bad case of headset hair

2 days ago via TweetDeck · Reply · Retweet · Favorite · powered by @socialditto
Logitech, a well known and trusted name in computer peripherals, has taken on the challenge to end "bad hair days" (for both men and women) by creating a headset that will not let us fellow customer support workers down. With this premise, I would like to bring your attention to the new Logitech BH320 USB Stereo Earbuds.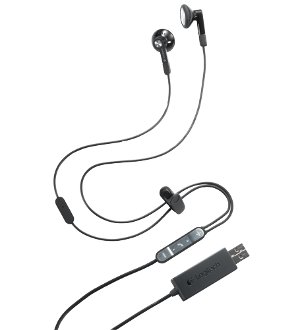 To see these new easy-to-use and human-friendly earbuds in action, please view the YouTube video below:
These quality earbuds are great not just for the office, but if you are an on-the-go person that is involved with Skype, Microsoft Lync, or other video-conferencing software. Two great benefits of this quality product have been provided below.
Discreet and minimalistic look – Barely-there design is perfect for those who prefer a discreet and minimalistic wearing experience during audio and video calls.
Life-like conversations – Superior business-grade sound clarity provided by precise acoustic tuning and advanced echo cancellation – the result is as if conversations are in person.
What are your thoughts on this new product from Logitech? Please leave your feedback below in this post's comments section.