LivingSocial is on the move.  Big time.
Recently, we asked if Groupon had peaked.  The reason was that while Groupon revenues were reported down in both February and March, LivingSocial was on the rise at a comparable rate.  Daily deal aggregate site Yipit crunched some numbers and suggested that LivingSocial was running a dead heat with Groupon in the month of March.  Just last week, LivingSocial also announced that they had raised $400 million in new funding from investors like Amazon and T. Rowe Price.  Now they are about to join forces with another high profile deals service.

Next Jump provides a platform for company rewards and loyalty programs.  It is the largest of its type and runs rewards programs for corporations like Dell, Hilton Hotels and Borders.  It is also linked up with MasterCard Marketplace and gives personalized offers, check-in offers and deals based on rewards points.  Today, they announced their new partnership with LivingSocial.
This deal will make LivingSocial's daily deals available to the 100 million + members of the Next Jump rewards network.  The deal certainly makes sense for both companies, and should allow LivingSocial in particular to really expand the scope of its deals.  The specific terms of the deal were not released.
However, both companies commented in the press release:
"We are always on the lookout for ways to enhance the products we offer to our customers. We were incredibly impressed by the LivingSocial team and their relentless pursuit of finding and delivering the highest quality offers to their users.  Our engineering teams are also well-aligned, and we look forward to a close integration with them as we focus on technological advancements in local, mobile and social product development," said Charlie Kim, CEO and Founder of Next Jump.
"By working together, LivingSocial and Next Jump have the opportunity to further promote local commerce throughout the US and beyond. Next Jump has an unequaled network of loyal shoppers who will now have access to our handpicked daily offers and experiences that introduce them to the best local merchants and earn them WOWPoints," said Tim O'Shaughnessy, CEO and Co-Founder of LivingSocial.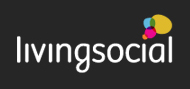 "A lot of people in this space right now think it's daily deals, and we disagree. This is about local commerce," LivingSocial CTO and co-founder Aaron Batalion said in an interview with WebProNews.
Does LivingSocial have the model and momentum to rule the deals market?