LinkedIn announced the launch of a new targeted email feature for users seeking jobs. LinkedIn members who view jobs on the service will receive recommendations automatically via email.
The feature is powered by LinkedIn's "Jobs You May Be Interested In" system, and the emails include results that are personalized based on the user's profile.
"LinkedIn's job matching technology connects the right candidate with the right job at the right time to deliver high-quality leads without the noise of unqualified resumes," says LinkedIn's Parker Barrile. "By automatically delivering personalized jobs directly to the most relevant job seekers, we're redefining the way employers connect with talent."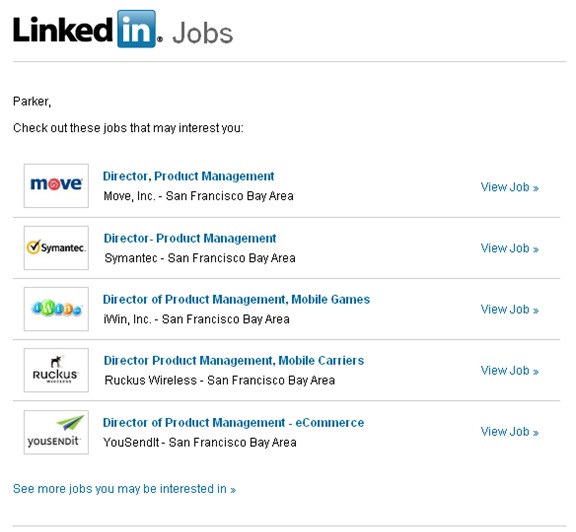 People keeping talking about social media killing email, yet we keep seeing evidence to the contrary. LinkedIn is the premiere social network when it comes to business professionals and job-seekers, and clearly even they see the value of email.
It's a simple alerts-style feature, but it's personalized, and bound to be more effective than simply relying on LinkedIn users to check the site on their own on a frequent basis.