LinkedIn has launched a new Android app in beta. The app lets users view updates, search for people, respond to invitations, and keep in touch with connections.
"This is the first time we've done a public beta for a mobile app here at LinkedIn and we have more features we'll be launching in upcoming versions," says LinkedIn's Chad Whitney. "But given the demand, we wanted to get this out to you for the holidays and look forward to hearing from you what works and what new features and scenarios you'd like to see in future versions."
"Staying connected to your professional network is one of the most important activities we offer on the new LinkedIn Android app," says Whitney. "In our Beta app, you can view your connection updates from the Updates screen. These include newly established connections, changes to people's profiles, and important articles and information being shared."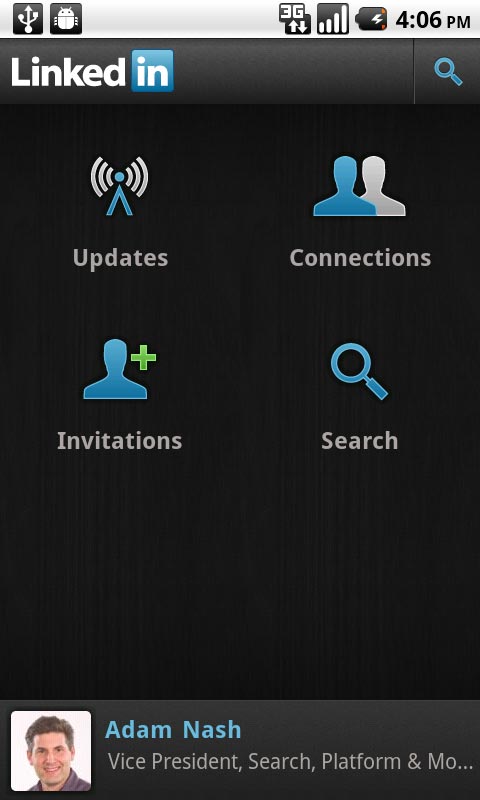 The current features of the app are simply the most commonly used features of LinkedIn. The company promises to improve upon the app, however, adding additional features in the coming months, like access to your inbox, sharing and commenting on updates, and the "people you may know" feature.
The app requires Android 2.1 or higher. You must join LinkedIn's LinkedIn for Android group as well.