The Safe and Secure Internet Gambling Initiative told WebProNews today it applauds a new study that projects regulating all forms of Internet gambling in the United States would create up to 32,000 jobs over five years.
The study, by market intelligence firm H2, found regulating all forms of online gambling would generate up to a total gross expenditure of $94 billion over five years and $57.5 billion in tax revenue from projected wagering, related job creation and growth of supporting business over the same period. Previously, it was forecast that $72 billion over ten years would be collected from license fees and other federal and state taxes in a regulated environment without sports betting.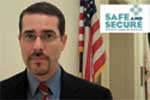 "This analysis further reinforces the fact that a regulated environment will pay dividends throughout the economy," said Michael Waxman, spokesperson for the Safe and Secure Internet Gambling Initiative.


"With unemployment nearing 10 percent, this study sends a clear message to policymakers that Internet gambling regulation is a common-sense way to immediately stimulate the economy, create close to 32,000 jobs and raise billions in much-needed new government revenues."
The release of this study coincides with legislation in Congress to regulate Internet gambling, which is being led by House Committee Financial Services Chairman Barney Frank (D-MA).
Internet gambling regulation is expected to benefit existing land-based casinos around the country. Access to this new market as a source of alternative revenue for existing businesses is likely to have been one of the factors that led the American Gambling Association last month to announce support for Internet gambling regulation.
"We believe the significant job and revenue creation potential provides an immediate incentive for the Obama Administration and Congress to act quickly to regulate Internet gambling," added Waxman.
"Leaving in place a failed prohibition should no longer be the government's misguided policy approach, leaving millions of Americans vulnerable as they continue to find a way to gamble online in a thriving underground marketplace."