The Common Wealth of Kentucky is once again going after the online gambling industry and has filed a lawsuit in Franklin Circuit Court against a number of online gambling operations seeking to recover losses incurred by Kentuckians who placed wagers via websites.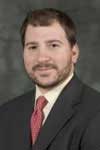 WebProNews spoke to the Poker Players Alliance about Kentucky's latest move. "We are in the process of full review of this new action, however, at first blush we seriously questions its merits," said John Pappas, executive director of the Poker Players Alliance.
"The one thing that we can be sure of is that a continued assault on poker and attempts to restrict the rights of Commonwealth residents to play online poker is a clear waste of state government's scarce resources."
Specifically the lawsuit names as defendants the Ireland-based Pocket Kings LTD., which operates the popular Full Tilt Poker website, and unknown entities that operate a number of other online gambling sites.
The 14-page filing by the Kentucky Justice and Public Safety Cabinet Secretary J. Michael Brown invokes state statute 454.210 and calls for Pocket Kings to refund Kentucky "the amount of money lost between March 25, 2005 and September 25, 2009 by persons located within the borders of Kentucky." Under the law the suit seeks to recover three times the amounts lost by Kentuckians who gambled online.
"The Full Tilt Defendants have done, or have caused to be done, tortuous acts in the Commonwealth for which the Commonwealth has a substantial and compelling interest in exercising personal jurisdiction," the complaint continues.
This is the second suit filed by Gov. Steve Beshear's administration against online gambling sites. The first involved Kentucky's attempt to seize 141 international online gambling domains. That case is still ongoing.