What do you do when your brand is on the verge of losing relevance? Former Kodak CMO Jeffrey Hayzlett had to take on that challenge.
Coverage of SES Chicago will continue. Stay with WebProNews for more notes from the event this week.
Kodak had to adapt or die. Film had lost its relevance because of digital. Passion alone is not a substitute for planning. A business or a brand has to ask themselves, "Why are they in the game?"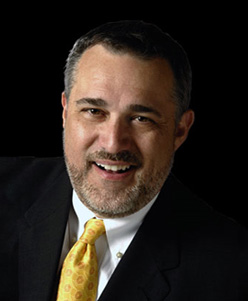 You need to get your customers' attention quickly. The average attention span is eight seconds. Ask yourself why people should do business with you.
Set clear conditions of satisfaction. A business needs to know how to satisfy customers.
Causing tension. Marketers should cause tension. No pain, no gain. Be who you are… not who you are not. Kodak wanted to be fast. Even if you make mistakes, do it faster. You can only move as fast as your slowest common denominators. Slow people hold back your business. They are not bad people they are not part of the team…too slow.
No one is going die because of a mistake. Says make your mistakes big. So what? Talks about campaign for Kodak. Shown in theaters. The campaign was a big failure. Only two people responded. People turn off their phone when they go see a movie. Spent a lot of money but no one died.
"It's okay to make mistakes, no one is going to die," said Hayzlett.
Kodak had to get back to their core business and be clear on one DNA. They did that by bringing back the "Kodak Moment." It's emotional technology. They embraced digital while reminding people of what makes Kodak special. It was a brand transformation.
Have a trustworthy brand and have fun at the same time. Have some personality in your business.
Drive the right people who will be loyal to your business.
"Creative people should never have to compromise to deliver their vision," said Hayzlett.
The four E's:
Engage
Excite
Educate
Evangelize
Make people your brand ambassadors.